Company Name
Contact Info
Location

ALCAM SAN. VE TİC. LTD.ŞTİ.

Kemal Turkler Mah. Yuva Sok. No:28 / Sancaktepe / İSTANBUL / TÜRKİYE

Hall: 11

Stand: 1124A

Product Groups

Laminated Glass
Tempered Glass
Insulating and Heat Control Glass
Bullet Proof Glass
Glass Applications for Construction Sector
Company Info

Products

Represented Companies

Company Brands
Although we mainly export to foreign market, we also serve domestic market for qualified architectural projects. Our most important goal has always been to meet the expectations of our customers while complying with national and international product and system standards. In order to achieve this goal, our greatest assurance is our skilled employees and the world s leading machinery and raw material suppliers. We are a family business that supplies processed glass to the architectural glass industry with over 40 years of experience. We manufacture tempered monolithic glass, laminated security glass and insulated glass units in our factory with 23000 sqm area at Sancaktepe, İstanbul.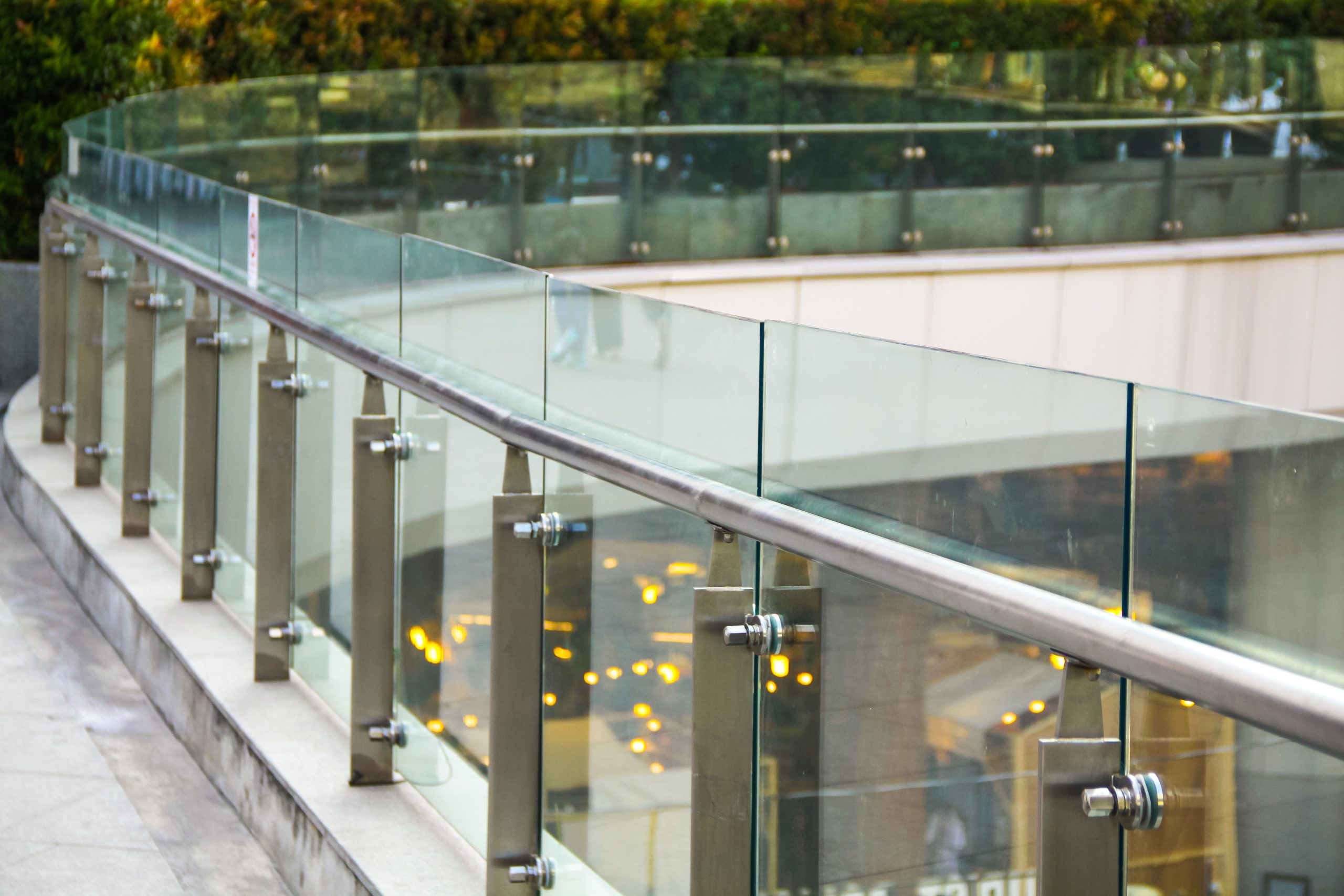 Glass Balustrates and Railings
Glass Balustrates and Railings
PRODUCT DESCRIPTION:
With their strong and durable structures, glass balustrates and railings are safe and secure building elements. Point holding ball joints or aluminum glass holders can be preferred for railing glass systems. At this point, quality workmanship is very important in order for the glass to be compatible with the assmebly components with which it will be used. The following running-in profiles are used in balustrate glass, whose light transmittance levels can be customized according to preferences. Alcam, uses Trosifol Ultra Clear PVB as a standard in glass balustrates and railings and uses stiff PVB or Sentry GlasXtra(SGX) for increased safety demands. Alcam, can perform tempering process according to TS EN 12150-1 and semi tempering process according to TS EN 1863-1 for glass balustrates and railings. After the tempering process, the impact resistance of the glass increases 5 times more than the flat glass. Performing thermal bath test (Heat soak test) on tempered glass according to TS EN 14179-1 is a destructive test that eliminates the risk of unexpected tempered glass explosions. After the semi-tempering process, the impact strenght of the glass increases 2 times more than the flat glass and there is no unexpected breakage risk due to NİS.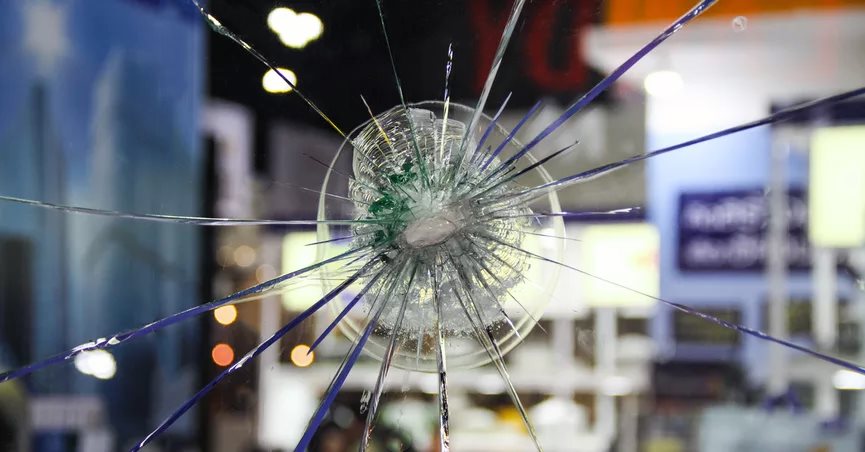 Bullet Proof Glass
Bullet Proof Glass
PRODUCT DESCRIPTION:
The sensitivity and processing quality of the combination to be used in bulletroof glass products produced according to EN 1063 standards must be at the highest level. The protection levels of bullet proof glass is between BR1-SG2 in terms of resistance to bullets. Glass products that respond to safety and security needs at professional level with their bullet-proof features, beside these features, can be produced by Alcam in a thin, transparent and light form, insulating feature can be added, high level of light transmittance and a better vision quality, according to the preferences and expectations. Alcam offers the best glass product solution with customizable glass variety, thickness and interlayer combinations in line with the preferences and requirements for bullet proof glass produced with the high technological precision meticulous and expert workmanship.
Glass Facades
Glass Facades
PRODUCT DESCRIPTION:
In modern architecture, silicon facade systems or transparent/spider facade systems are frequently used in facade glazing. In silicone facade systems, glass sheets are adhered, screwed and fixed in accordance with DIN 51376 and ISO 8339 standards with special structural silicone meterial to aluminum profiles integrated with the carrier elements attached to the building. It is important select the glass to be used in silicone facades, which are assembled using U laths or applied by placing U-shaped mounting apparatus inside the external sealing silicone material, in accordance with the purpose and design. Tempered external glass is used on silicone facades, and laminated glass products are used mostly for security purposes. In spider facade systems, insulating, grinded tempered laminated glass products are attached to stainless point holders mounted on carrier steel constructions. Special coated glass with a U value of up to 0.5 W/m2K can be used in silicone and spider facade systems, with a variety of products that can add both heat and solar control as well as acoustic insulation feature according to preferences. Alcam, has the skills to temper and process double and triple silver coated solar low-e glass sheets, with the expertise provided by 35 year of experience. Alcam, manufactures high quality facade glass products in accordance with EN standards and meeting the most sensitive feasibility requirements by applying all techniques in order to ensure that the glass products that Alcam produces are compatible with other assembly elements in the facade system and to provide ease of installation.
PRODUCT DESCRIPTION:
Padel Glasses are the glass panels surrounding Padel courts. Tempered glass is used on the Padel walls to be resistant to the impact of the players and to meet the safety expectations.
SentryGlasExtra (SGX) Laminated Glass
SentryGlasExtra (SGX) Laminated Glass
PRODUCT DESCRIPTION:
SGX laminated glass has a very high resistance in case of being splitted and ripped. It doesn t have a quilted glass effect when it s broken (even if both of the glass layers are tempered). SGX laminated glass completely eliminates the risk of falling and meets the extreme security and safety needs. ALCAM, as an authorised manufacturer by KURARAY, uses its Ionoplast SentryGlasExtra interlayer for special projects. SentryGlasExtra has various advantages such as higher resistance than hard PVB types, very high outdoor environment resistance, high performance in extreme climate conditions( extremeley cold or hot), the most increased resistance and light transmittence among SentryGlas PVB types. During lamination process, two or more glass sheets that are placed with binding inter layers, are combined under high heat and pressure. Binding layers can be PVB or ionoplast(SGX). In specially air-conditioned, continuously thermal and humidity controlled lamination room, the glass sheets are interlayered with PVB or SGX and after pre heat and deairing processes, they are laminated under appropriate heat and pressure in autoclave furnaces according to the type and thickness of the glass and features of inter layer.
Anti-Slip Glass Floorings
Anti-Slip Glass Floorings
PRODUCT DESCRIPTION:
Anti-slip glass floorings are known as glass walkways as well and multiple(three or more) laminated glass sheets must be used to prevent falling in case of breakage. Anti-slip glass floorings are applied with non-slip featured coatings with various patterns according to the customers request. ALCAM can apply coatings and patterns according to desired level of non-slip feature. ALCAM can produce Heat Soak tested(HST) tempered laminated non-slip glass floorings to prevent spontaneous breakages due to NIS(Nickel Sulfide). Our products are produced in accordance with TS EN 12543 standards and tested in ALCAM laboratories. Special coated non slip floor glass products with increased security and safety, produced by Alcam, have anti-slip proprties up to R13 according to DIN 51130 and A,B,C, class according to DIN 51097. Alcam, which uses stiff PVB or SentryGlasXtra (SGX) as an interconnecting layer for anti-slip floor glass produced using tempered laminated glass, can perform thermal bath test (Heat soak test) with its advanced technology furnaces, if requested.
Insulated Glass Units (IGU)
Insulated Glass Units (IGU)
PRODUCT DESCRIPTION:
They are insulated glass units formed by combining two or more glass plates with an air gap between them in order to provide thermal insulation. Increasing the gap space, escalates the thermal insulation value and provides more savings. Besides the thermal insulation, if there are safety and security needs, the glass products can be tempered or laminated as well.
Screen Printed Tempered Glass
Screen Printed Tempered Glass
PRODUCT DESCRIPTION:
It s a kind of tempered glass one side of which is partially or fully painted by screen printing technique. Screen printing techique, applicable to tinted or clear glass is applied on silk screen machines by transferring ceramic paint from the patterned silk mesh to glass surface.
No represented companies found.