Company Name
Contact Info
Location

AKAR MAKİNA SAN. VE TİC. A. Ş.

Organize Sanayi Bölgesi 14.Cadde No:8 / Odunpazarı / ESKİŞEHİR / TÜRKİYE

Hall: 12

Stand: 1214C

Product Groups
Company Info

Products

Represented Companies

Company Brands
Established in 1990, AKAR MAKİNA SAN. TIC. Inc. Manufactures machines for the Iron and Steel Industry and Tire Coating Industry in 2 separate facilities of 15700 m² and 13000 m² in Eskişehir Organized Industrial Zone, and also manufactures Autoclave and Pressure Equipment for different industries. based on many years of experience with the Iron and Steel Industry to produce high added-value to project-based manufacturing Akar, Turkey and the investment projects of clients operating abroad, and in supplying general equipment is located in an active form. Our customers are well-known local and international steel producers and turnkey companies and engineering companies. Another area in which Akar operates is the production of machinery / equipment used in the Tire Retreading Industry. In the product portfolio, all equipment used in Truck and OTR Tire Coating Facilities are available and turnkey. In the OTR group, our product portfolio covers tires from 25 to 63 . Autoclaves and high performance CNC Controlled Rasps are also in our product portfolio. Our company, which is the leader in the sector, exports a significant part of its products abroad. Our company, which has many years of experience and knowledge in autoclave manufacturing, produces autoclaves used in glass lamination, composite materials, rubber coating / vulcanization, building materials, food industry and sterilization. Our company has all the necessary international certifications in the production of pressure vessels which are subject to advanced standards - Pressured Equipment Directive 2014/68 / EU (PED) - Simple Pressure Vessels Directive 2014/29 / EU (SPVD) - ASME SEC VIII Div. one - EAC (GOST) - EN 15085-2 CL 1 - EN ISO 3834-2 - AD 2000 HPO - Other certificates that may be required by the authorities of different countries. Our autoclaves are manufactured to international quality standards and are certified by internationally known certification bodies such as TUV, Bureau Veritas, Lloyd, Hartford Steam Boilers. Akarmak was established in 1990 and operates in Eskişehir Organized Industrial Zone. - It has high hardware and technological production facilities. - It has a factory area of #8203;#8203;28.700 m². - It has professional / experienced management staff and skilled workforce. - It has advanced machine, processing and design capabilities. - It operates in Eskişehir, which is an advantageous settlement point (close to major cities and important ports such as Istanbul, Bursa and Ankara). - It has ISO 9001 2015 certificate and its standard products are CE certified. - It is export and growth oriented. - It successfully carries out high volume projects with its many subcontractors.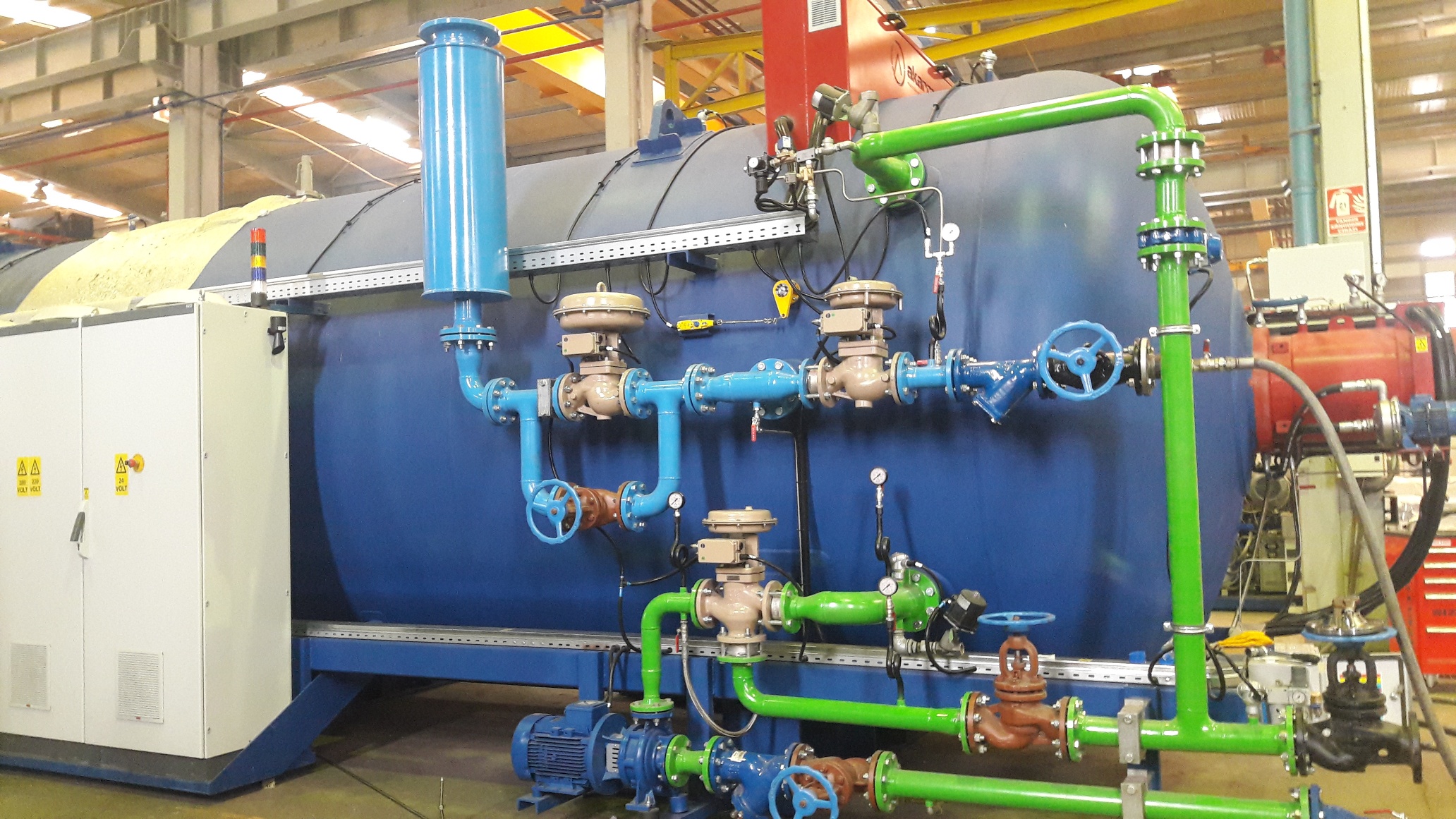 Glass Lamination Autoclave
Autoclave
PRODUCT DESCRIPTION:
High reliability glass lamination autoclave used for autoclave process, which is the most important process of laminated glass production
No represented companies found.